A Secret Base For Adults That Tickles The Adventurous Spirit
SUV adventure camper BR75 rushing through the field.
With a general camper, it can easily lead you to places that you could not reach at all.
Thanks to the Hilux's excellent mobility, the driving performance of the camper has reached a new stage.

A full-fledged SUV is a private space where you can feel at ease.
A calm interior, a functional layout, and comfortable equipment such as an air conditioner. It has it all.
No matter how remote a place you go, there is always a space that welcomes you in the same way.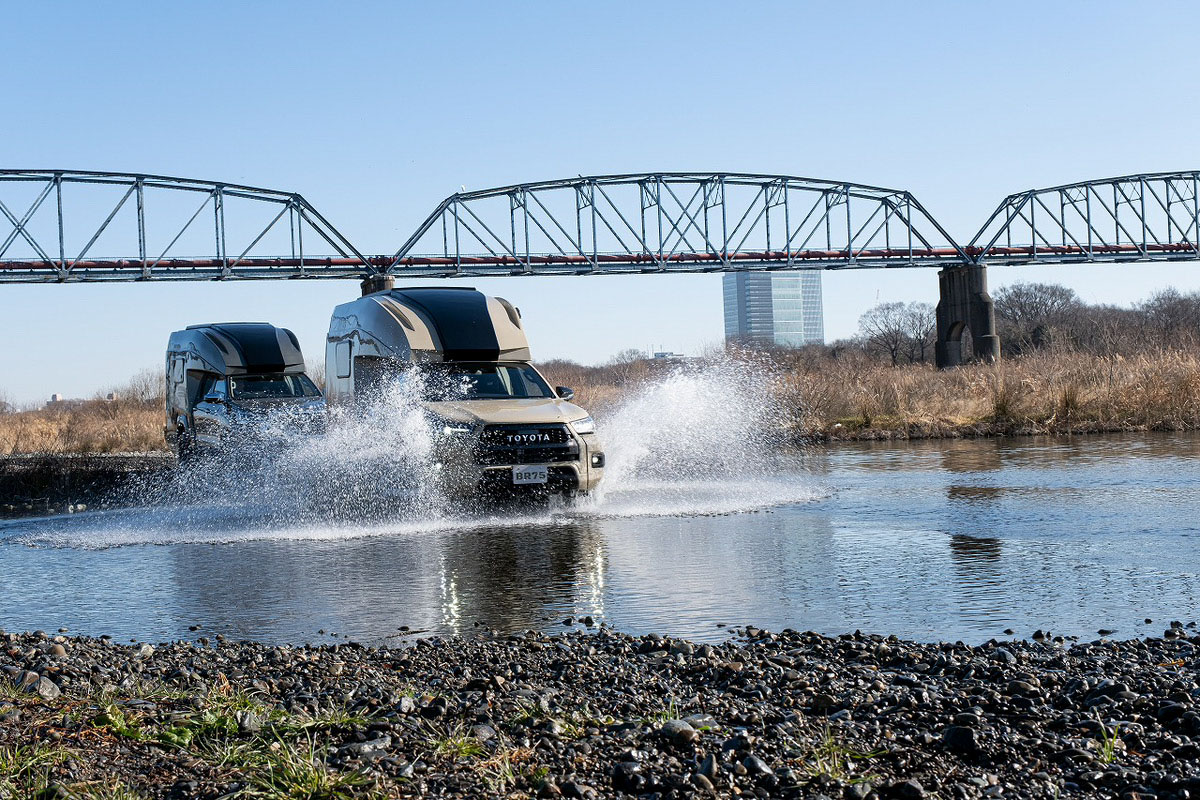 When you move from the second seat of the Hilux to the rear living space, a completely different world opens up.
Folding tables and bench seats catch the eye, and near the rear entrance door there is a door to the shower room, all in harmony.
Once you settle into this space, it's difficult to see what's going on outside.
It's like being wrapped in something, hiding in a special place in a distant memory. The fact that even now as an adult you can still feel comfortable there is the reason why it is a "secret base for adults".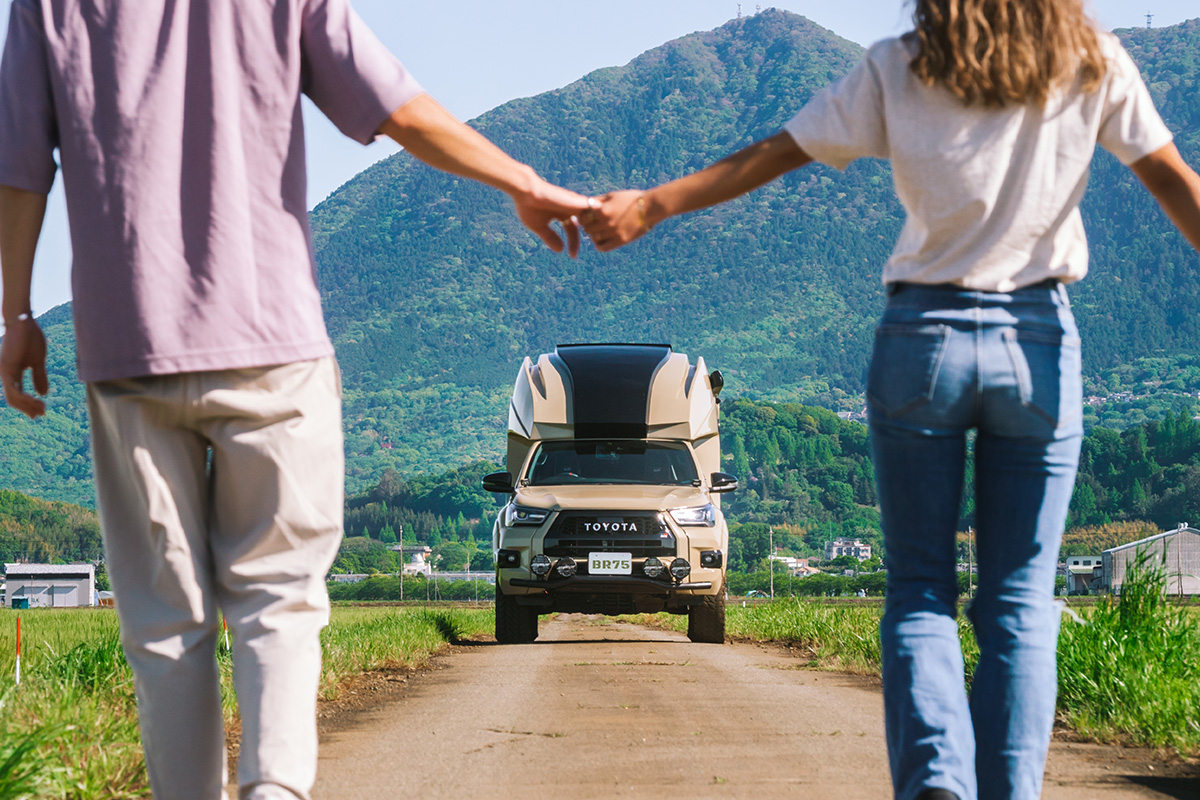 With the SUV Adventure Camper BR75, you can have more freedom and get the best environment wherever you want. It can be said that it is the only camper where you can experience a new style that combines a full-fledged SUV and a camper.

PRICE